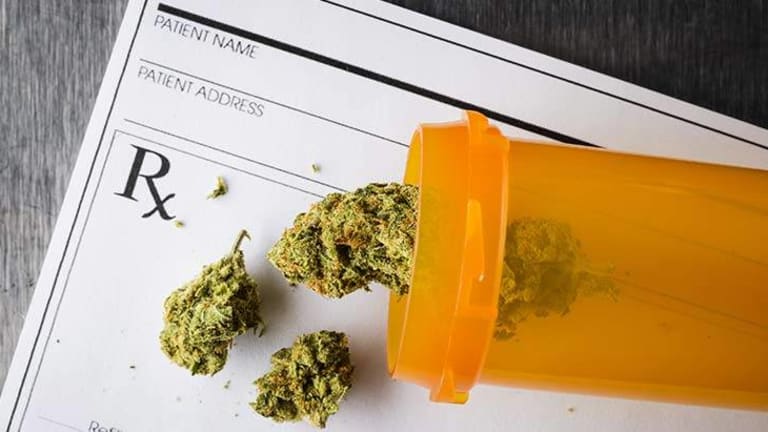 Landmark Probation Case: Did Texas Just Set the Precedent to Allow Medical Marijuana?
An epileptic man who was facing jail time for his use of medical marijuana was not only not sentenced to jail but is allowed to test positive for pot while on probation.
Port Arthur, Texas – Last month, we reported on the case of Jeremy Bourque, an epileptic and self-prescribed medical marijuana patient. He was facing jail time for growing three marijuana plants that were intended to be used for personal medical consumption.
This week, Jeremy contacted us to follow-up on his case and give us some good news about his recent trial. Not only did Jeremy manage to avoid jail time, but the terms of his probation will actually allow for him to test positive for marijuana, which is truly unprecedented for the state of Texas.
For medical marijuana patients, one of the scariest things about probation is the possibility of getting cut off from your medicine through the mandatory drug testing that most probation requires.
Jeremy was diagnosed with Epilepsy at the age of 15 and has been hospitalized more than ten times since his diagnosis, including one time in which he was in a coma for over a week. Over the years, Jeremy has learned to manage his condition with medical marijuana.
Jeremey is grateful that he can now rest at ease, without the worry that he could be further penalized for using his medicine.
"To us it shows a lot of compassion from the DA side to not just treat it like an everyday drug conviction case. There's a lot of info to the story and I applaud them for handling it the way they have," he said.
"I've been in the hospital more the last year than I have in 38 years and I've had this since I was 15," he added, speaking of his time cut off from marijuana.
Without his medicine, Jeremy's condition can get extremely dangerous.
"The medicine from these three plants would have been enough for me to live seizure-free and productive for a year. Instead my family was frightened, my equipment was destroyed, and my plants were unceremoniously uprooted and absconded with. Since then, without my own treatment, I've been in and out of the hospital for seizure-related injuries more times since March than I have in my thirty-eight year existence," he told us last month.
This decision by the DA is a landmark one as it de facto creates a venue for the use of medical marijuana. The precedent set by Bourque's case could set off chain reaction of similar cases.
The DA's decision coupled with the recent proposed legislation by Rep. David Simpson (R) that would legalize all marijuana and treat it as another crop, untaxed and unregulated, shows that Texas is starting to wake up to the horrors of the war on drugs.
Jeremy also feels that the results of his case are a sign that the drug war will soon be coming to an end.
"We're living in a different time. There are people still against it but their argument is not that strong," he said.
Not only is their argument not strong, it's immoral, self-righteous, and murderous. It is high time we End the Drug War.
John Vibes is an author, researcher and investigative journalist who takes a special interest in the counter culture and the drug war. In addition to his writing and activist work he is also the owner of a successful music promotion company. In 2013, he became one of the organizers of the Free Your Mind Conference, which features top caliber speakers and whistle-blowers from all over the world. You can contact him and stay connected to his work at his Facebook page. You can find his 65 chapter Book entitled "Alchemy of the Timeless Renaissance" at bookpatch.com.