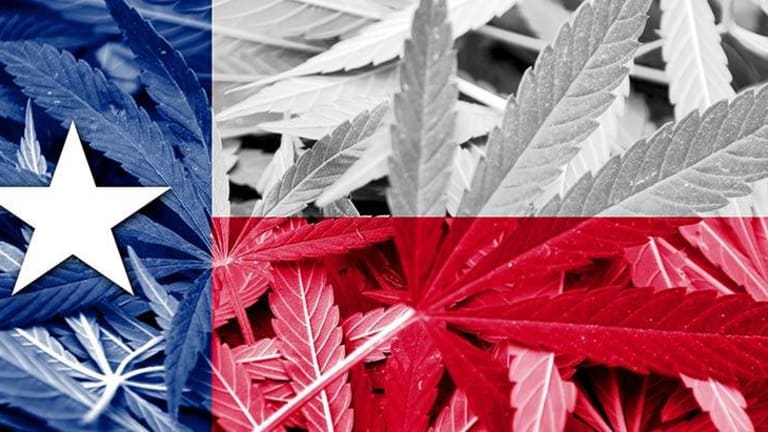 Texas House Committee Just Approved a Bill to Make Recreational Marijuana LEGAL
Texas is only steps away from becoming the fifth state to legalize recreational marijuana.
Austin, Texas - This week, the Texas House of Representatives Criminal Jurisprudence Committee approved a bill with overwhelming support, that would legalize marijuana in the state of Texas. House Bill 2165 passed through with a 5-2 majority vote and is supported by more than half of the residents in the state of Texas.
The bill was sponsored by a number of politicians from both parties, including Texas republican David Simpson, who believes that God did not intend for marijuana to be illegal.
"All that God created is good, including marijuana. God did not make a mistake when he made marijuana that the government needs to fix," he said. "Let's allow the plant to be utilized for good -- helping people with seizures, treating warriors with PTSD, producing fiber and other products -- or simply for beauty and enjoyment. Government prohibition should be for violent actions that harm your neighbor -- not of the possession, cultivation, and responsible use of plants," Simpson said.
If it passes, this bill would make Texas the fifth state in America to legalize recreational marijuana.
"Marijuana prohibition's days are numbered in the Lone Star State. Texas voters recognize that punishing adults for consuming a substance that is safer than alcohol is a waste of law enforcement resources and an affront to individual liberty. It appears most of the committee members agree. State officials are increasingly becoming fed up with the failed federal government policy of marijuana prohibition, and they're taking action. Like most Americans, most Texans are ready for a more sensible, fiscally sound marijuana policy," said Heather Fazio, Texas political director for the Marijuana Policy Project (MPP).
There are many who are skeptical that the bill will actually be signed into law, expecting that it will either fail in the Senate or will eventually be vetoed. However, support for legalized marijuana is quickly growing in the state of Texas. Just this past weekend, there was a large rally for legalized marijuana in Texas.
John Vibes is an author, researcher and investigative journalist who takes a special interest in the counter culture and the drug war. In addition to his writing and activist work he organizes a number of large events including the Free Your Mind Conference, which features top caliber speakers and whistle-blowers from all over the world. You can contact him and stay connected to his work at his Facebook page. You can find his 65 chapter Book entitled "Alchemy of the Timeless Renaissance" at bookpatch.com.