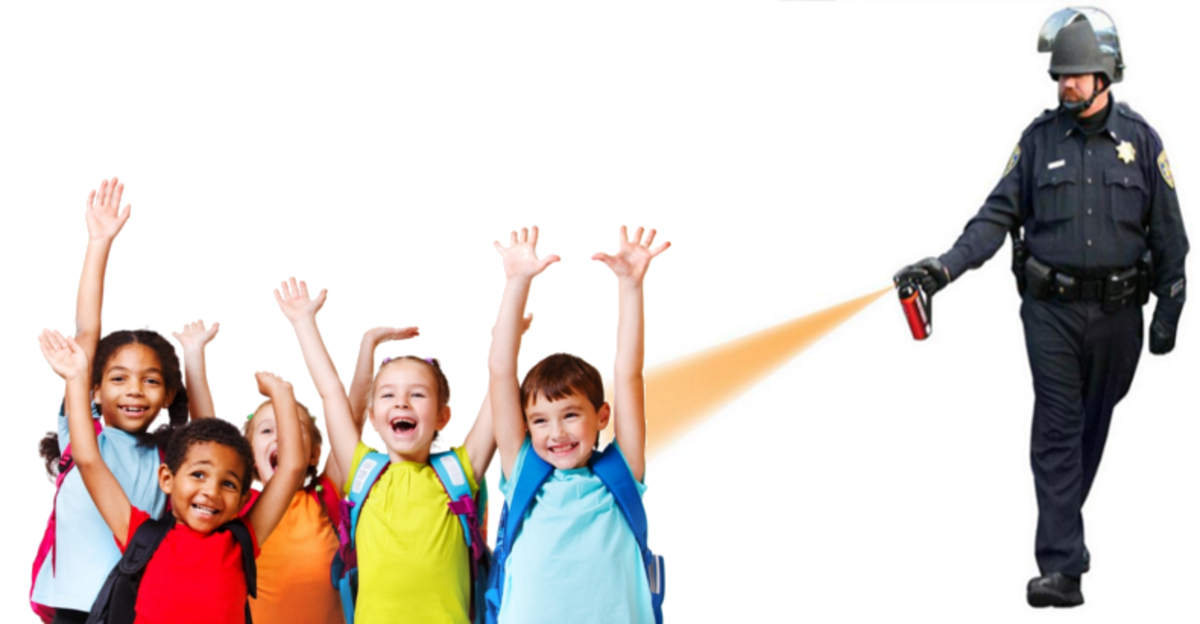 Gwent Police accidentally sprayed a class of four and five year olds with pepper spray at a school in Wales during a botched weapons demonstration.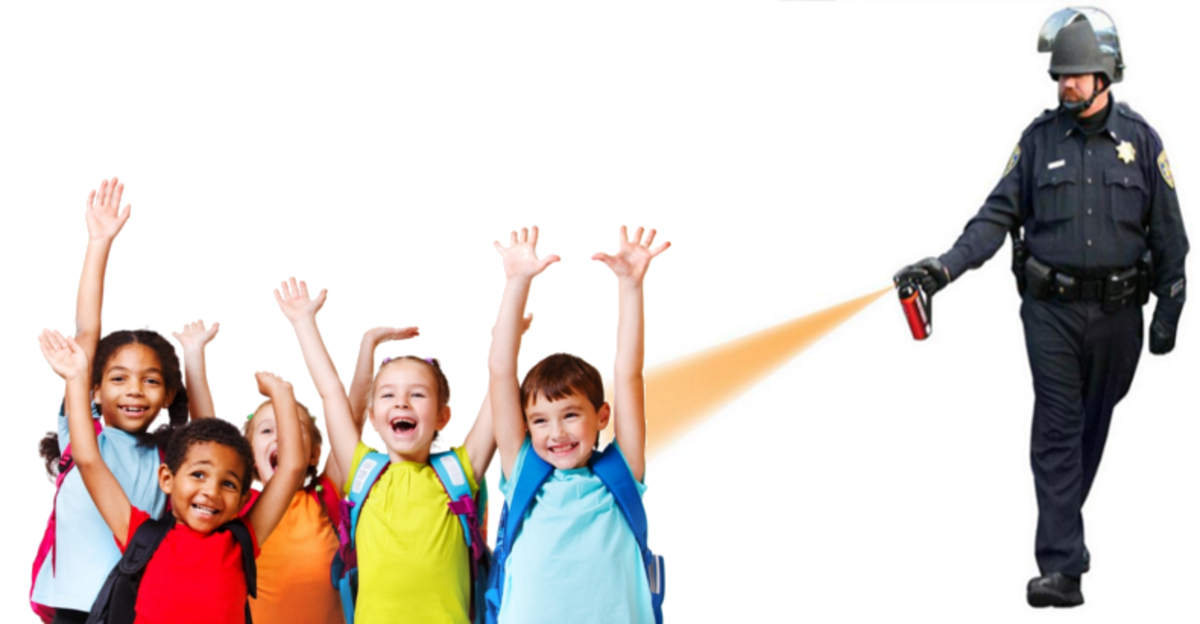 The weapons were accidentally deployed during a visit from officers to Ysgol Gymraeg Gilfach Fargoed, in Bargoed, Caerphilly, while giving a lesson on police equipment.
The officers were reportedly intending to demonstrate the use of pepper spray using a mock PAVA spray, but accidentally discharged a real canister.
Eight pupils aged four and five were hit with the spray, which causes the eyes to close and is extremely painful.
None of the children required hospital treatment, but parents were urged to seek medical assistance if they had concerns about their children's welfare.
One parent said that although she was unimpressed with the officers' conduct, she believed the discharge of chemicals was "a genuine mistake."
"My son was in the class when the pepper spray was released. We had a phone call from the school to say it had happened. I'm not happy about it, but at the same time, it seems to be a genuine mistake."
A spokesperson for the police said that "parents were contacted by a senior officer to explain what happened, discuss any concerns, and offer our sincere apologies."
In a similar case, a 7-year-old girl was injured during a weapons demonstration on November 6 at a police station in Nottinghamshire.
The girl, who remains unnamed, reportedly received a cut lip after an ammunition cartridge fell and bounced as a gun was fired. She was touring a police station in Sherwood Lodge, the headquarters of the Nottinghamshire Police Force.
The incidents have sparked calls for an investigation into the safety of weapon demonstrations.
Caerphilly Council representative Tudor Davies said an inquiry into the incident was necessary, saying, "You don't pepper spray children, at the end of the day."
The accidental discharge of chemicals occurred on October 30, but details were not publicly available until the story got out on November 6.
The police spokesperson said modifications were being made to weapons demonstration procedure.
"Further enquiries into the error are now being undertaken and, as a result of yesterday's incident, school liaison officers will no longer be taking any demonstration (mock) PAVA spray into schools."
Republished with permission from Russia Today
DASH cryptocurrency and The Free Thought Project have formed a partnership that will continue to spread the ideas of peace and freedom while simultaneously teaching people how to operate outside of the establishment systems of control like using cryptocurrency instead of dollars. Winning this battle is as simple as choosing to abstain from the violent corrupt old system and participating in the new and peaceful system that hands the power back to the people. DASH is this system.
DASH digital cash takes the control the banking elite has over money and gives it back to the people. It is the ultimate weapon in the battle against the money changers and information controllers.
If you'd like to start your own DASH wallet and be a part of this change and battle for peace and freedom, you can start right here. DASH is already accepted by vendors all across the world so you can begin using it immediately.