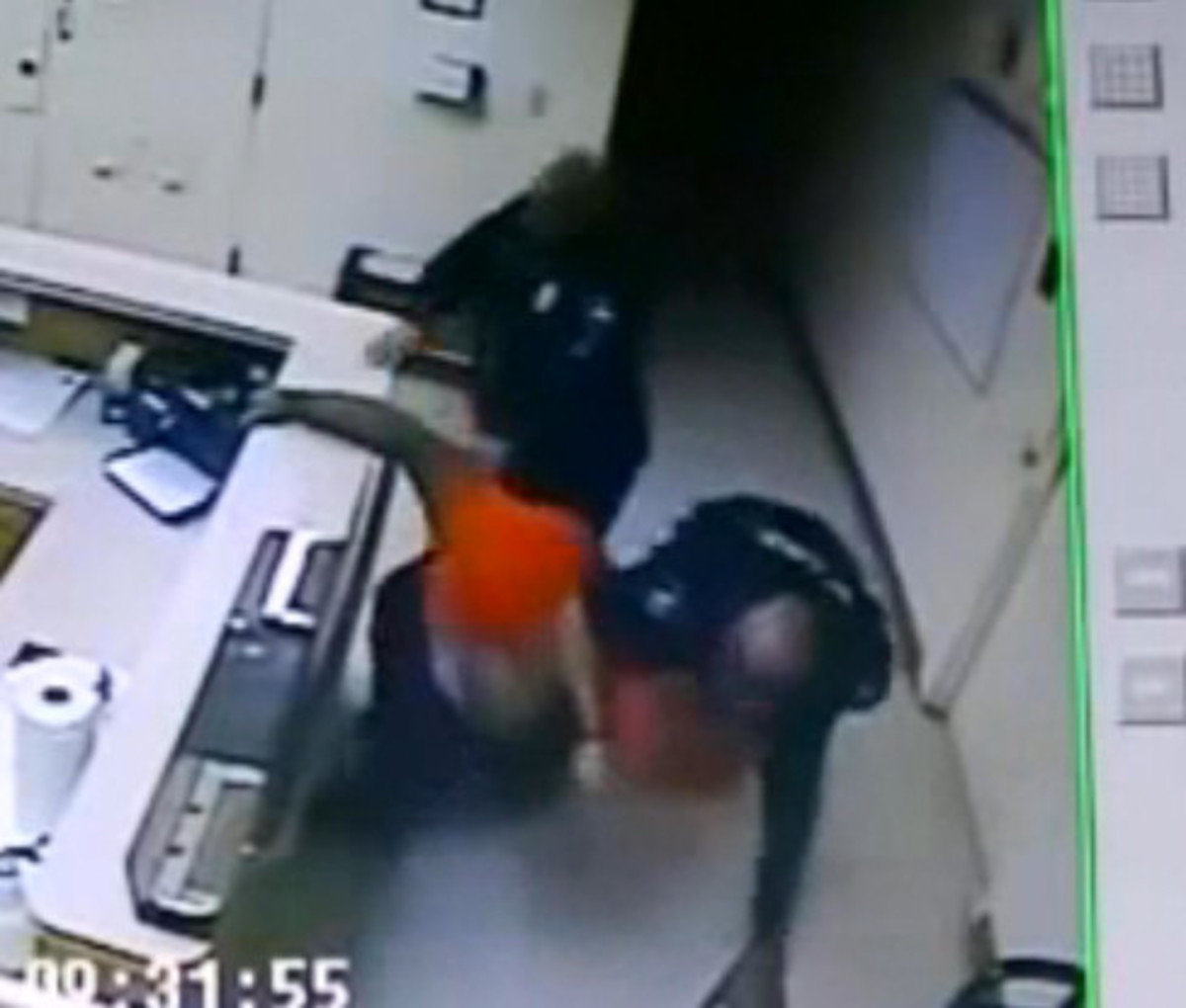 A Jasper Texas woman had no idea that her unpaid ticket could result in her being beaten, strip searched, and dragged around like an animal by two police officers. However, that is exactly what occurred.
According to 12 News Jasper,
Keyarika Diggles was arrested May 5 for an allegedly unpaid ticket. Her attorney said she was brutalized by former Jasper Police Officers while dispatcher Davenport watched without intervening.

"Ms. Diggles was dragged like an animal into a darkened "detox" cell, even though she was not intoxicated, and left battered and bruised on the floor for hours without medical attention. To add further insult to injury, she was then stripped naked and illegally searched," says a statement issued by the Bernsen Law Firm.

The incident was captured on surveillance video which was used as evidence in the case.

According to 12News file stories, the incident resulted in the termination officers Grissom and Cunningham. Dispatcher Lindsey Davenport was terminated from her position because following her arrest on a non-related family violence case.
Ms. Diggles was awarded a $75,000.00 settlement today according to her attorney. The defendants in the case include Jasper Mayor Mike Lout, Captain Gerald Hall, former dispatcher Lindsey Davenport, former officer Ricky Grissom, former officer Ryan Cunningham and the City of Jasper.
The two officers who beat Ms. Diggles, Ricky Grissom and Ryan Cunningham, were fired, but no convictions have been made as of yet.
DASH cryptocurrency and The Free Thought Project have formed a partnership that will continue to spread the ideas of peace and freedom while simultaneously teaching people how to operate outside of the establishment systems of control like using cryptocurrency instead of dollars. Winning this battle is as simple as choosing to abstain from the violent corrupt old system and participating in the new and peaceful system that hands the power back to the people. DASH is this system.
DASH digital cash takes the control the banking elite has over money and gives it back to the people. It is the ultimate weapon in the battle against the money changers and information controllers.
If you'd like to start your own DASH wallet and be a part of this change and battle for peace and freedom, you can start right here. DASH is already accepted by vendors all across the world so you can begin using it immediately.